Ultimate Comfort: How to Find the Perfect Luxury Gaming Chair For Your Needs
Karnox Commander Pro Gaming Chair
No matter what kind of gamer you are, it's important that you have the perfect luxury gaming chair to keep you comfortable and focused.
With over 2.7 billion gamers around the world, the gaming industry is leading in the entertainment industry. That means a lot of people are constantly sitting in front of a screen playing their favourite games. This also means a lot of them suffer from back and neck pains due to inappropriate seating.
Having a luxury gaming chair is what you need if you are one of the many who suffer from back and neck pains. That is why companies strive to make a comfortable gaming chair that helps with back and neck pains. Let's take a glance at what you should look out for in a luxury gaming chair.


Gaming Chair Material


There are several materials available for luxury gaming chairs. Let's briefly talk about each one.


Genuine leather
It's a high-quality material, waterproof and breathable. A downside is that it's usually more expensive than other materials.


PU leather
It's repellent to water and stains, and it's softer and more flexible. And a lot cheaper than genuine leather.


Mesh
It's very breathable and is quite cool on hot days. A slight downside is that it's a lot more challenging to clean than leather, so keep that in mind.
The type of material you get comes down to how much you are willing to invest. If you live to game and don't want to worry too much about maintaining your luxury gaming chair, then the PU leather is the way to go.


Gaming Chair Ergonomics
Odds are you spend hours playing your favourite game, because of that, you need a gaming chair for support. Supporting elements are a must for your neck and back. Additional padding removes stress from the neck and lumbar area to relieve the spine.


Gaming Chair Adjustment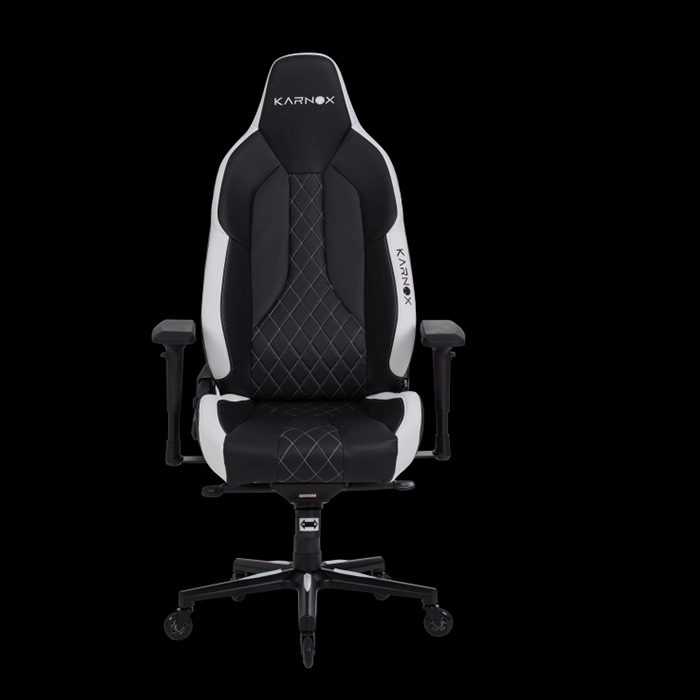 Since every gamer has a different comfortability level, a luxury gaming chair needs to adjust to fit those needs. The best gaming chair needs to have adjustable seat height, armrests, and backrest tilt. Be sure to check how much adjustability the gaming chair has to ensure you can continue gaming in luxury.


Gaming Chair Durability
Even though the material you choose may influence its durability, you should also see if the chair comes with other features that increase how durable it is. For example, a luxury gaming chair with carbon fibre will increase its lifespan by a lot. Remember, you will be gaming on this chair for many hours a day, so having that extra material will be beneficial.


Ready To Game All Day? A Luxury Gaming Chair Is What You Need
Gaming in luxury is possible and affordable. And if you don't want to reduce your gaming time, then a luxury gaming chair is what you need to not hurt your neck or back. So don't wait another minute and get yourself a chair every gamer needs.
If you don't know where to get one, then check our arsenal of gaming chairs. We blend style and comfort in each of our gaming chairs. Many pro-gamers use our chairs, so when will you?