5 Features to Look for in Gaming Chairs
Updated: Jun 23, 2021
If you are looking for a new gaming chair, it needs to have certain features to ensure gaming success. Here are features to look for in gaming chairs.
Are you looking to purchase a new gaming chair but don't know where to begin? If so, we are here to help you get the best gaming chair to fit your needs so you can game in comfort for hours.
To see what features you should look for in gaming chairs, keep reading below. 
1. Adjustable Seat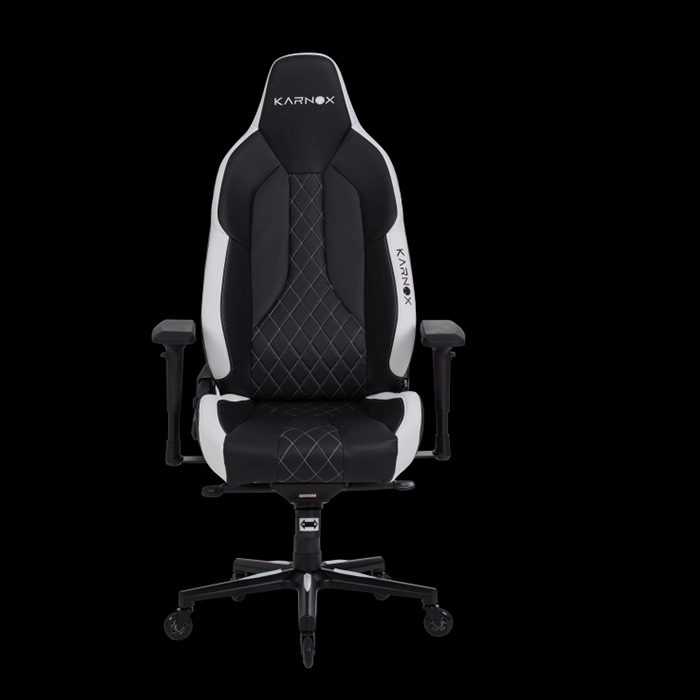 The Infinitely Adjustable Karnox Commander
To have the ultimate comfortable gaming chairs they should come with adjustable seats. Adjusting your seat will make it easier to change the height to perfectly fit your height, computer desk, and your home gaming setup.
2. Angle Tilt Adjustments for Your Back
Almost all chairs come with an angled backrest that tilts to fit your body perfectly. With this said, there are still some chairs that don't have this feature.
You should look for a gaming chair that will let you reduce strain on your back when adjusting your seat. This will even help with your posture and mean fewer backaches down the road. 


3. Armrests That Can Be Adjusted
Adjustable armrests will make your chair comfortable when sitting down. When your armrests are adjusted properly, they will provide you with a place to relax your arms to give your shoulders and head a rest. Adjust them to the perfect height to really take the strain off of your arms.


4. Padding Is Important
To choose the best gaining chair you should pay close attention to what padding it has. There should be a decent amount of padding throughout the chair to provide you with comfort and support.
You should look for a chair that has enough padding in the seat to provide you enough comfort for sitting a few hours. Also, having a nice amount of padding in the back of the chair is ideal to take some stress off of your back.


5. Pay Attention to Material
No two gaming chairs are alike, and the material it's made out of helps to make it unique. There are a few materials that chairs can be made out of such as genuine leather, artificial leather, fabric, and mesh.
Genuine leather will provide you with a high-quality seat, but it's the most expensive. Artificial leather is cheaper and just as durable and can be easily maintained to look new all the time. Fabric and mesh-covered chairs are breathable, and you won't stick to them on hot days.


Now You Know What Features to Look for in Gaming Chairs
When purchasing your next gaming chair, it's important to choose one that will last and provide you with comfort. There are a
lot of gaming chairs on the market, but we hope to have made your decision easier by telling you the top things you should be looking for in a gaming chair.
From enough padding to what material suits you best, you'll be gaming in comfort in no time. For more gaming chair tips and information, be sure to check out the rest of our website.