Gaming Guides: 5 Things You Should Know Before Buying an Adult Gaming Chair
If you're interested in buying a gaming chair there are several things you should consider before making your purchase. Take a look at what you need to know today.
Did you know that 62% of the UK adult population played video games during the pandemic? If you've been paying attention to the news, you've probably seen the media craze over games like PUBG: Battlegrounds and CrossFire...
Whether you just started gaming recently, or you've been a dedicated gamer for years, it's never too late to invest in a good quality adult gaming chair.
You might be wondering, why should I spend money on a comfortable gaming chair? And, what are the benefits?
If you're asking yourself these questions, then you've come to the right place. This article will break down all the pros of an adult size gaming chair and give you recommendations for the best gaming chair for adults.
Benefits of an Adult Gaming Chair


Having a chair specifically designed for gamers makes all the difference when you're playing hours of an RPG or making your way through levels on a jump and run game.
Why? Because designers make these chairs with the intention of improving the quality of the gaming experience. They research how gamers sit, how they move, and what a gamer looks for when picking a chair.
As well as being comfortable there are many other benefits to owning a gaming chair...
Adjustable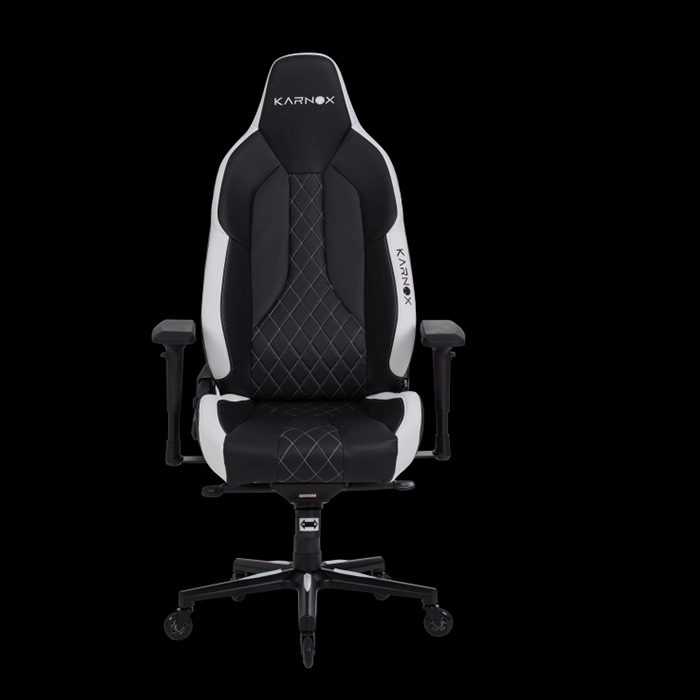 When you start looking for a gaming chair you want to make sure that it is adjustable. Everyone has different heights and arm lengths, so it's important to be able to adjust the features to your specific needs.
Once the chair is moulded to your body, it can make the experience more immersive and enjoyable as you can fully focus on the game.
Better Concentration


Speaking of being focused, another benefit of having an adult gaming chair is that it can help improve your concentration. If you're constantly worrying about back pain and stiff neck problems it can distract you from gaming...
Thankfully, gaming chairs are ergonomically designed to support your body so you won't experience body aches and can fully concentrate on the game!
Relaxation Time


Even though your gaming chair will be primarily used for gaming, it can also be used for relaxing. Their unique designs allow you to sit back and put your feet up, nap on a pillow, and unwind after a day of working.
You can use it for reading, drawing, watching a movie, or anything else you need a desk to do in your spare time. It's perfect for more than just games!
Now, that we've covered the advantages of buying a gaming chair, let's talk about what to look out for when researching different models...
What to Consider Before Buying


As the world moves towards digital working and we're spending increasingly more time indoors playing games, socialising or working from home via zoom calls, the need for a comfortable chair is becoming even more important.
Therefore, the gaming chair market is forecast to boom in the next few years, so it's vital you make the right choice as there are endless options to choose from.
Models such as the adult gaming chair rocker are still one of the more popular designs, but there are other models available that might be better suited to your needs. However, there are a few things to consider no matter what style you pick.
1) Size


Gaming chairs come with a lot of features and they tend to be bigger than normal PC or office chairs so you'll need to allocate enough space for the chair in your room.
Most gaming chair sites will provide detailed sizing information, so check them out before buying to make sure they are the right size for you.
As well as storing the chair, you'll need to think about moving and assembling the chair in the first place...
2) Material


If you're worried about buying a rocker gaming chair for adults and it breaking apart in a few months, then you can put your fears aside. The top-quality gaming chairs come in either leather or fabric that lasts years!
However, if you're someone who is prone to accidents like spilling a glass of water over your chair then you might want to consider an easy maintenance option like faux/PU leather so you can relax with any spilt drinks.
3) Cost


The cost of your gaming chair is one of the most important aspects to consider before buying a new seat.
Depending on your price range, you'll need to narrow down your search at the beginning so you can find something suitable for your needs as well as your bank account. Luckily, there are several affordable options out there.
4) Style


As well as the practical aspects of a gaming chair you also want it to look nice. Perhaps you have a certain colour tone in your office room, or you want something sleek all of these reasons will determine what style you'll pick.
Ultimately, you want the best of both worlds with an eye-catching style and practical design.
5) Comfort


Above everything else, you want it to be comfortable. If you're going to spend hours sitting on a seat you need it to be enjoyable.
No one wants a stiff back when they're trying to beat an opponent in a fight, right?
Karnox understands what gamers truly want, style, as well as comfort.
Their unique chairs are perfectly designed to look fantastic and support your body for long gaming sessions. A game should be fully appreciated and the only way to do that is to have the right gaming chair to sit in!
Level up Your Gaming Chair Today


Why wait to treat yourself for next Christmas? The best way to game is to own a comfortable adult gaming chair so you can sit back and relax while you watch the beautiful graphics play on your screen.
Karnox knows that everyone is different and is looking for a chair that suits their personality, which is why they have a whole collection of various styles for you to choose from.
You can level up your real life as well as your virtual life with an amazing new gaming chair. Take a look to find one today!